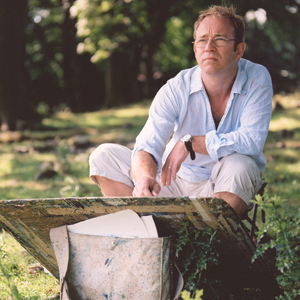 Rory is widely known for his vibrant and richly textured mixed media landscapes. 'Following his secondary education in Dorset, Rory attended the Foundation course at Middlesex University where he gained a 'Distinction'.
Between 1985 and 1988 he studied Illustration at the Chelsea School of Art. However, Rory spent most of his time doing Fine Art Printmaking and in the latter stages of his degree, focused on mixed media painting. Following his graduation he worked as a freelance Artist mostly working within the corporate sector. It was during this time that Rory acquired a number of awards for his City Landscape mixed media work.
Rory has contributed to the Royal Academy Summer Exhibition on a number of occasions including in 2015. His work is featured in public and private collections both in the UK and abroad, including British Gas, Rank Xerox, London Borough of Barnet and Hertfordshire County Council.
Rory has won a number of prestigious awards and been featured in numerous articles, including Country Living magazine (July 2007). A graduate of the Chelsea School of Art, Rory now lives in Harpenden, Hertfordshire with his wife and three sons.
---
AWARDS
1994 Winner of the Apthorp Award for Young Artists
Paintings purchased for the London Borough of Barnet
1992 Finalist in Department of Transport Competition
1991 – 1992 Finalist in Hunting Observer Art Competition.
Highly Commended
1991 Elizabeth Greenshields Foundation Award
1990 First Prize and Category Award in Artist at Work Competition.
1988 The Elizabeth Greenshields Foundation Award

EXHIBITIONS
2015 "The Skies Declare" The Highfield Oval, Harpenden
2014 St Peter's Church, London
2010 A & K Wilson Gallery LTD, Harpenden
2008 – 2010 The Chapel, Highfield Oval, Harpenden
2007 The Chapel, Highfield Oval, Harpenden
2006 Drew Wilson Gallery
2000 – 2005 The Chapel, Highfield Oval, Harpenden
2001 The Royal Academy Summer Exhibition
1997 Edith Grove Gallery, Chelsea
1993 The Bowhouse Gallery
1992 Department of Transport Exhibition –
The Mall Galleries
1991 – 1992 Finalists exhibition of the Hunting / Observer
Art Competition – The Mall Galleries and touring exhibition of the U.K.
1990 Marloes Gallery, Kensington.
1990 The Artist At Work
1989 The Royal Academy Summer Exhibition
1988 Artists from St Michaels; The Edith Grove Gallery
1988 Battersea Artists
1985 – 1986 Open To Print Exhibition
1985 The South Bank Picture Show; The Royal Festival Hall.